Amazing
Features
Do you want someone to look at you the way you look at your weed? 
How Does It
Work?
The mobile-dating app designed for the Cannabis Community
Our Highly Exceptional
Features
We feel our kind nature and cupid-like mission would be enough, but here are a few others we are pretty proud of...
App
ScreenShots
Let us show you our new look...
Love
Stories
This right here is what its all about. We love hearing from you!
Frequently Asked
Questions
Let's see if we can beat you to it. Here are some of what we hear.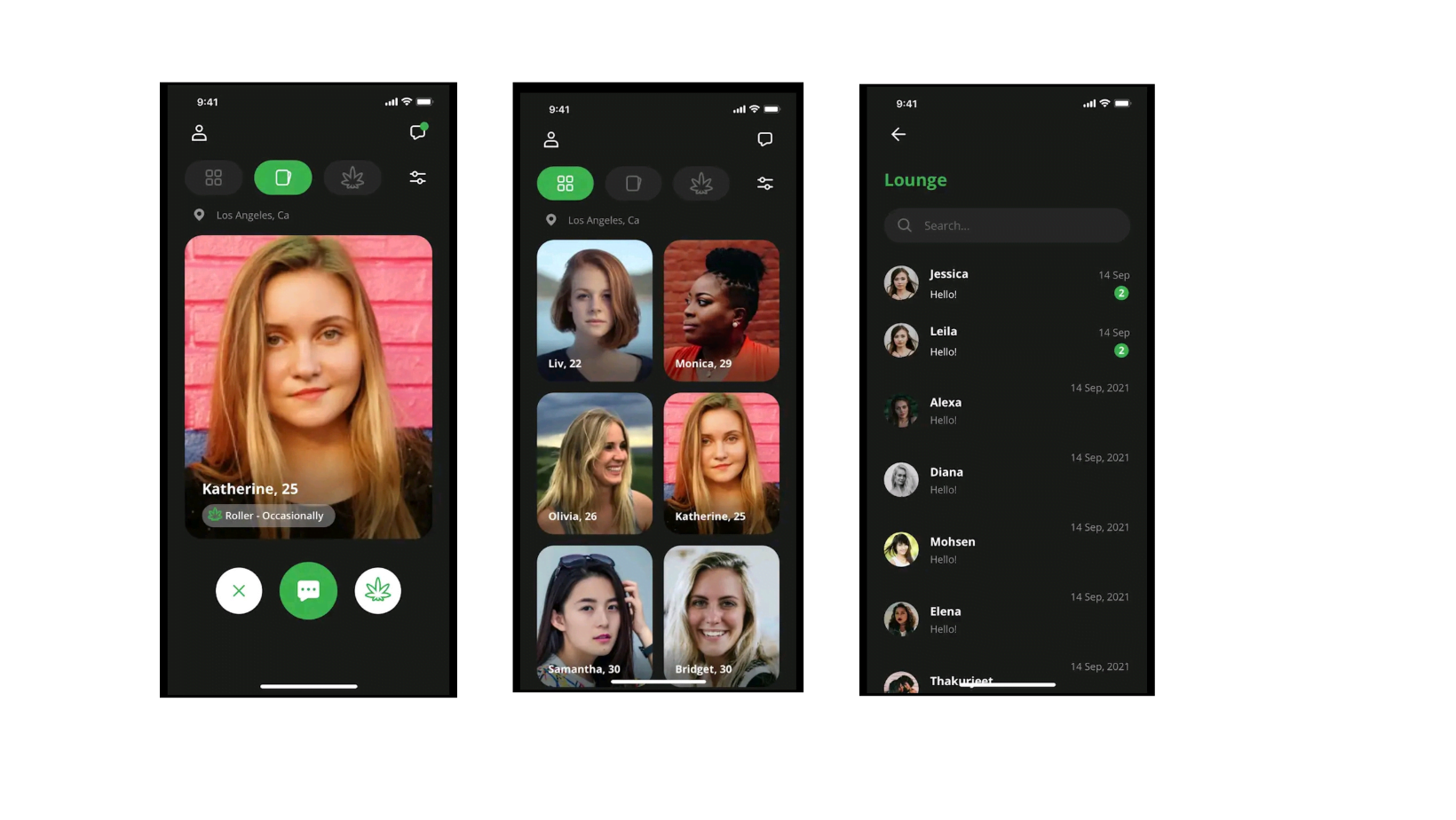 ...It's free for a limited time.
Yeah, its like, free - free...for now.
Our Latest
News
Some of them good good golden nuggets of wisdom. Thank us later...